#TOH7O - Loop Current Tester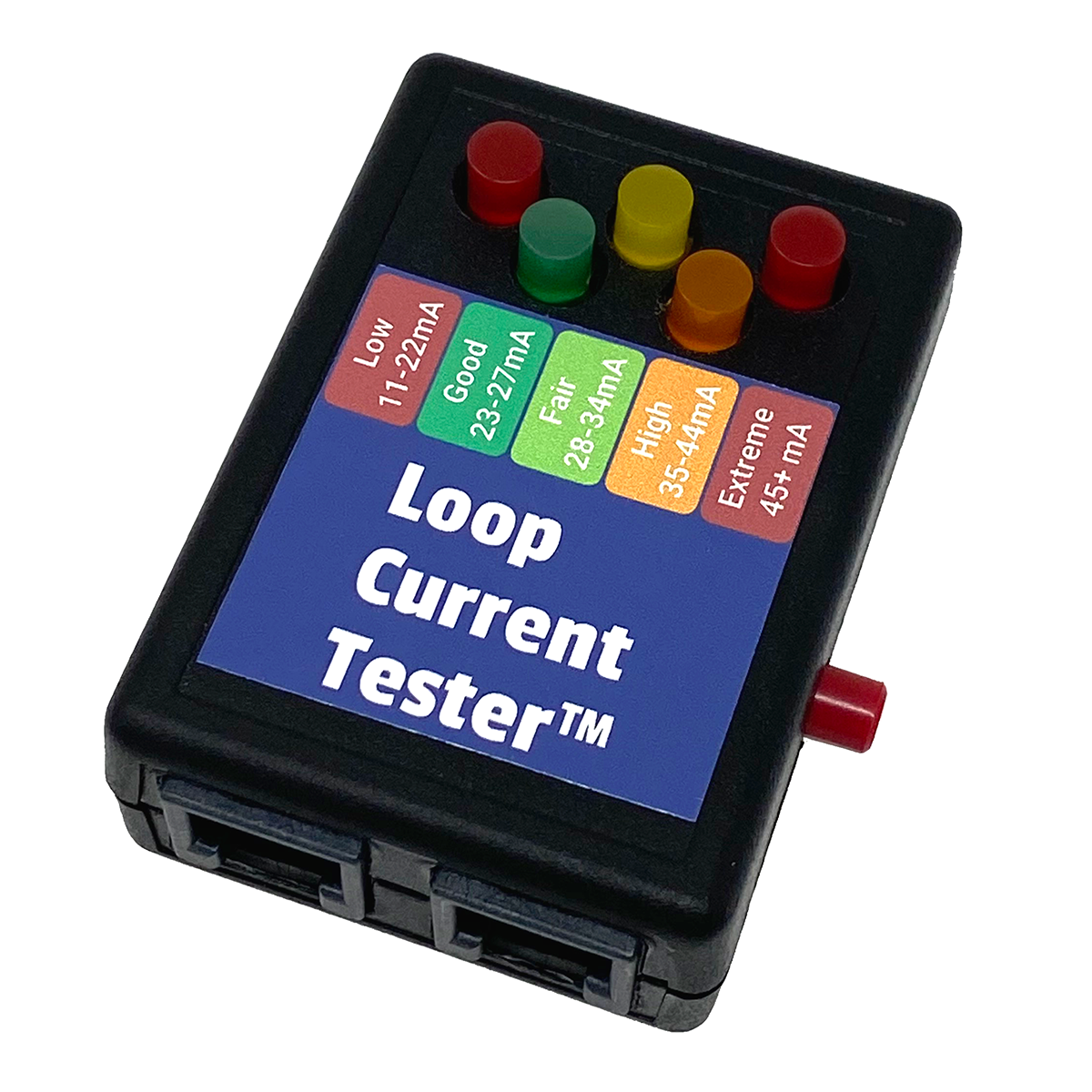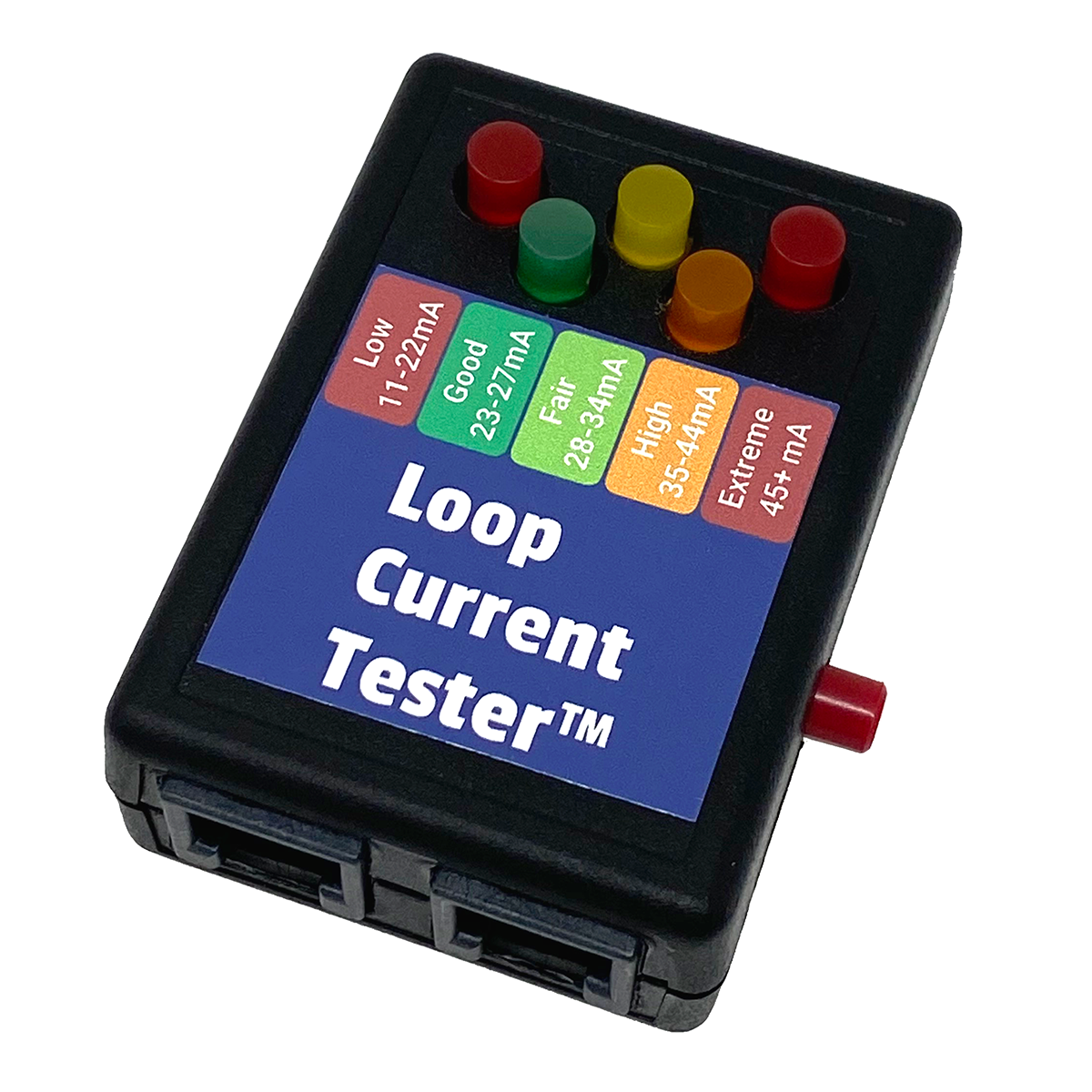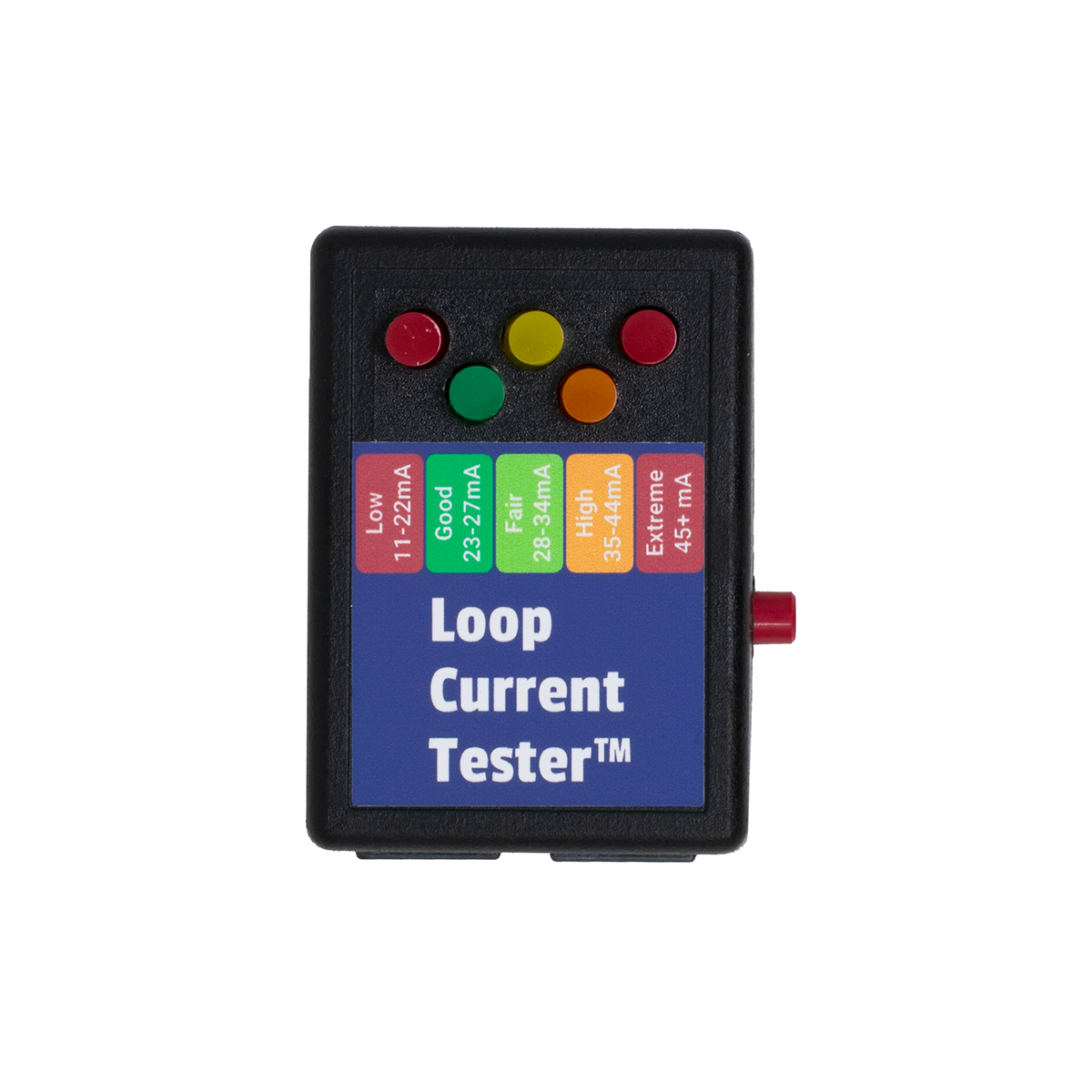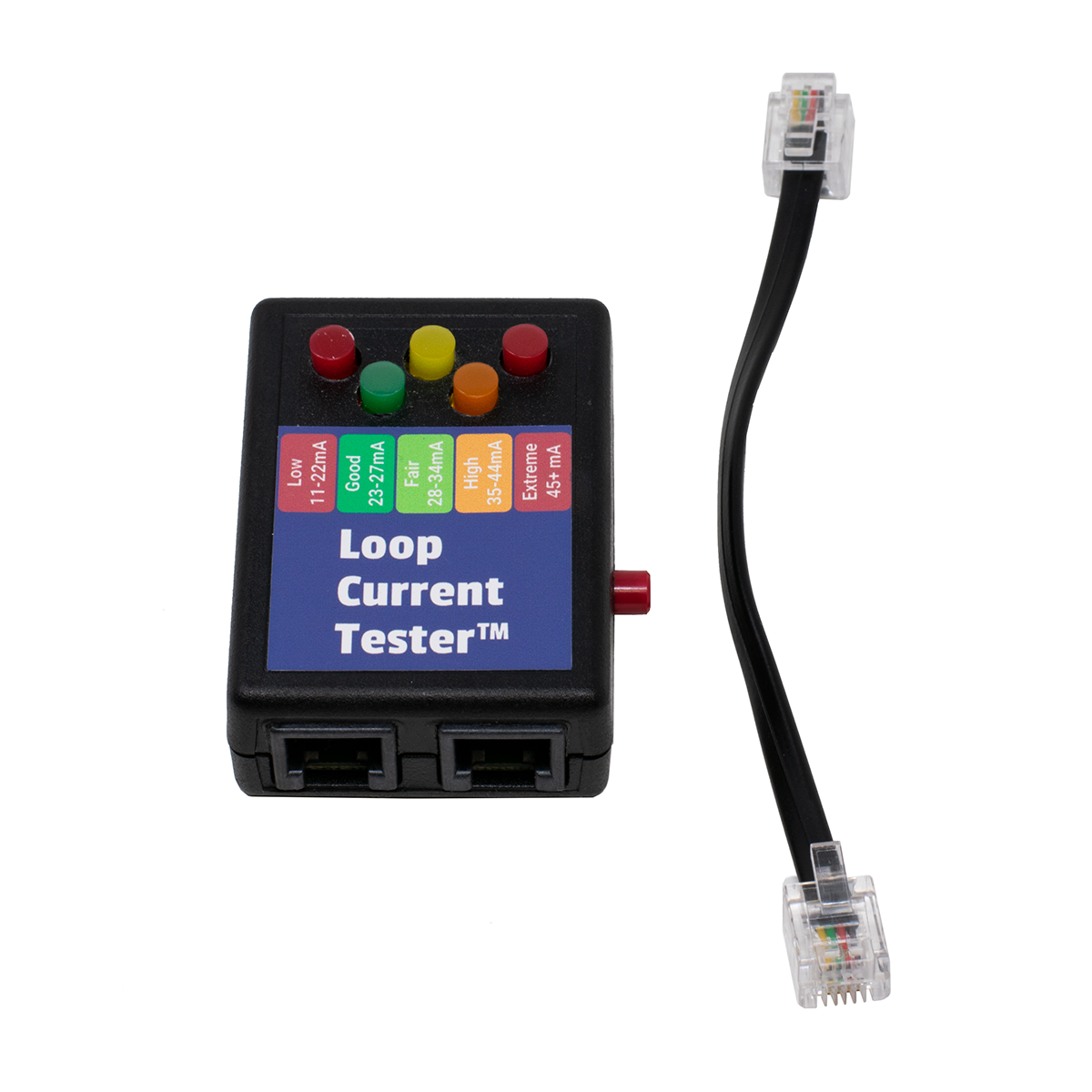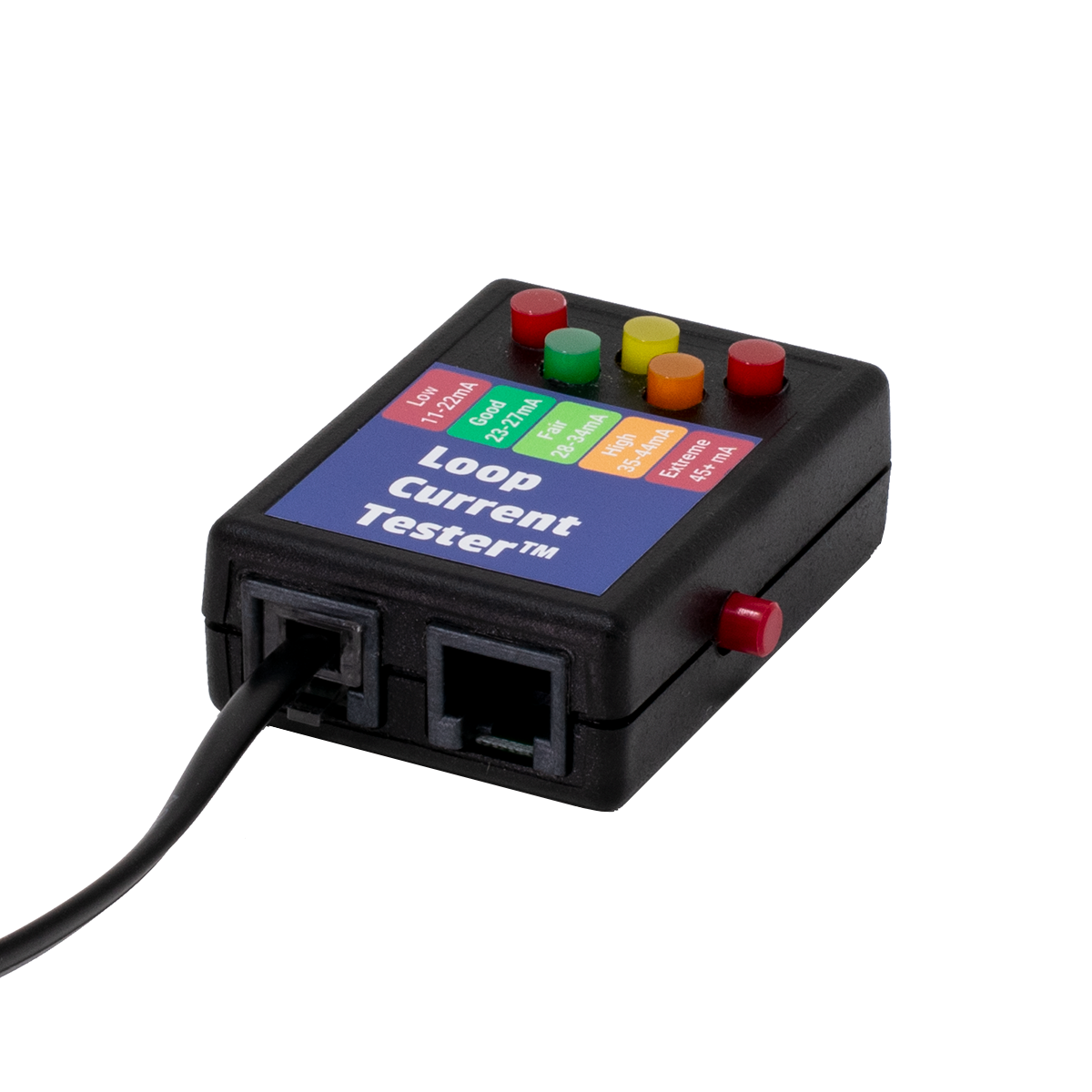 SKU: #TOH7O
Price: $39.95
In Stock
Product Highlights
One button diagnostic tool
5 range indicators
Line powered device
Telecom technician MUST-HAVE
Warranty & Terms
1 Year Warranty
30-Day Money Back Guarantee
Product Details
Loop Current problems are causing service calls... and you may not even know it!
Our Loop Current Tester is the fastest and easiest way to check loop current. Just push one button. That's it!
Connect the modular plug ANYWHERE across the line (not in-series). Push the Test Button and read the loop current off the five LEDs that indicate the range of loop current:
• LOW (11 to 22 ma)
• GOOD (23 to 27 ma)
• FAIR (28 to 34 ma)
• HIGH (35 to 44 ma)
• EXTREME (45 to 120 ma)

It's line powered, and there's only ONE button to push!
Because the Loop Current Tester goes anywhere across the line, technicians tell us they find it a lot faster than getting out their digital meter and connecting it in-series with the line.
Just like doctors always take your temperature, phone line technicians should always take a loop current readings when troubleshooting.
Loop current problems can cause any number of symptoms (depending on the equipment connected.) Correcting loop current can often Fix the Unfixable!
If you call us for help with a strange phone line problem, one of the first things we'll ask is if you've taken the readings from our Telephone Line Diagnostic Table.
More technical information on Loop Current can be found in our Loop Current & Circuit Loss Tech Bulletin.
Low Loop Current can be corrected using our Loop Current Booster Plus.
High Loop Current can be brought down using our Loop Current Regulators or Loop Current Attenuators.
Photo Gallery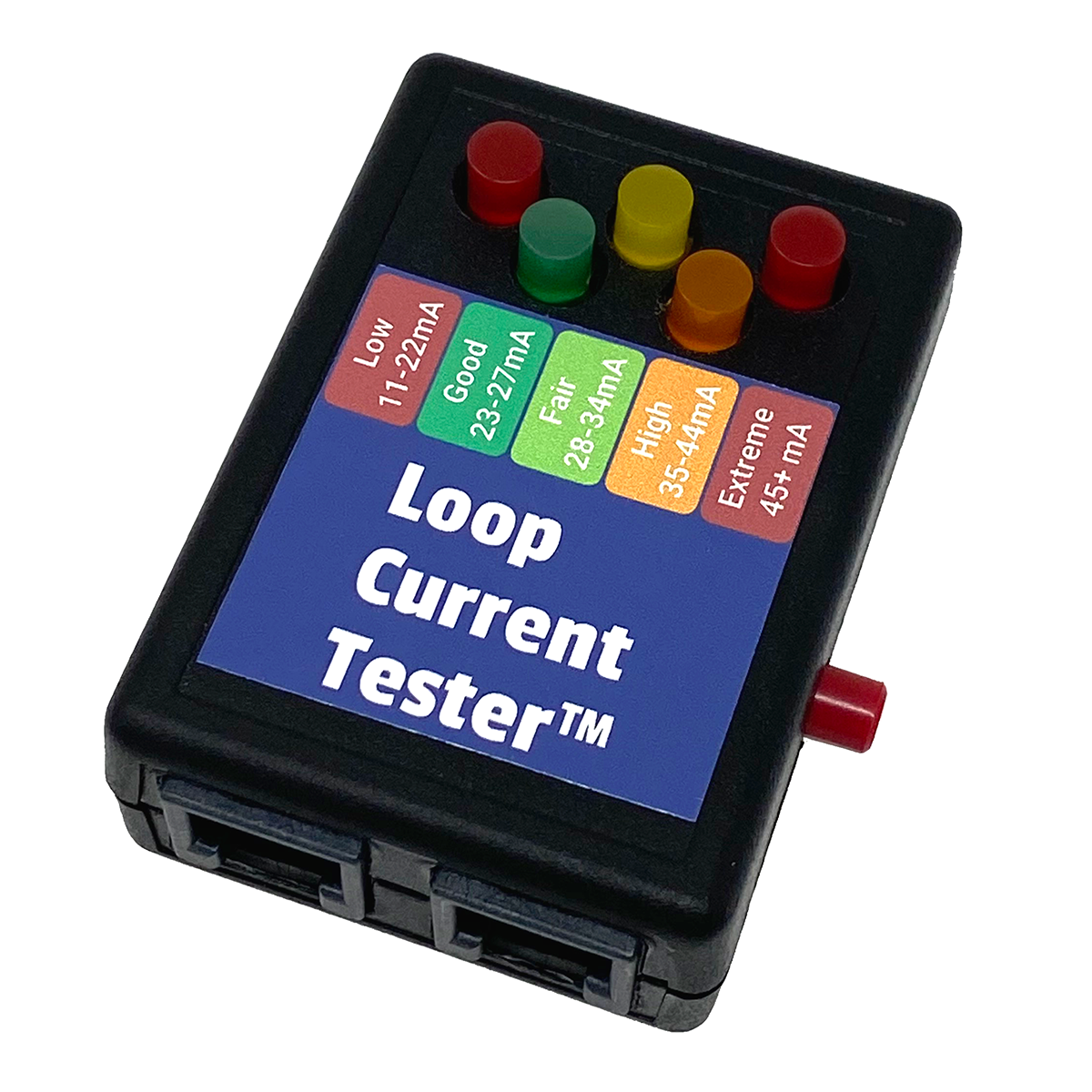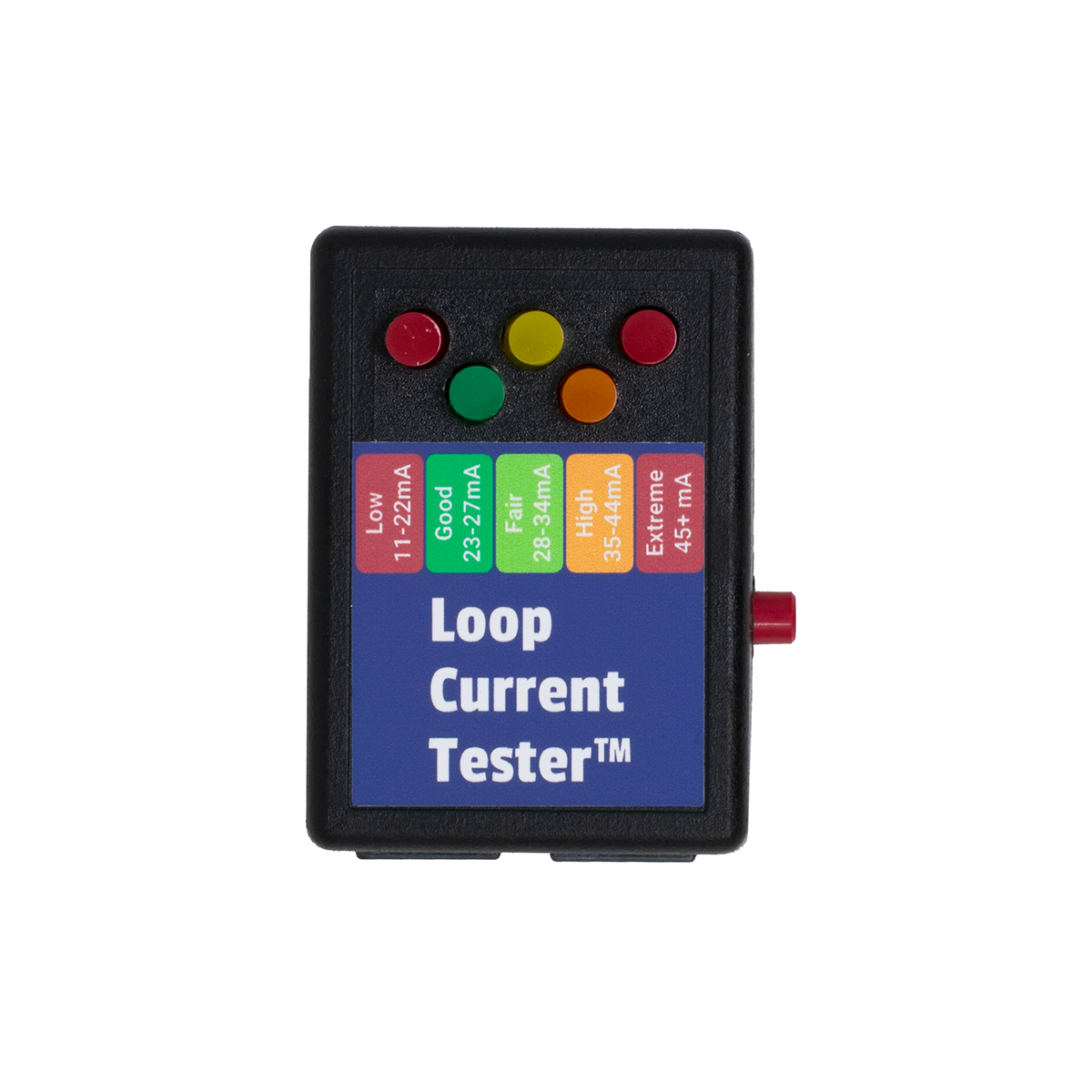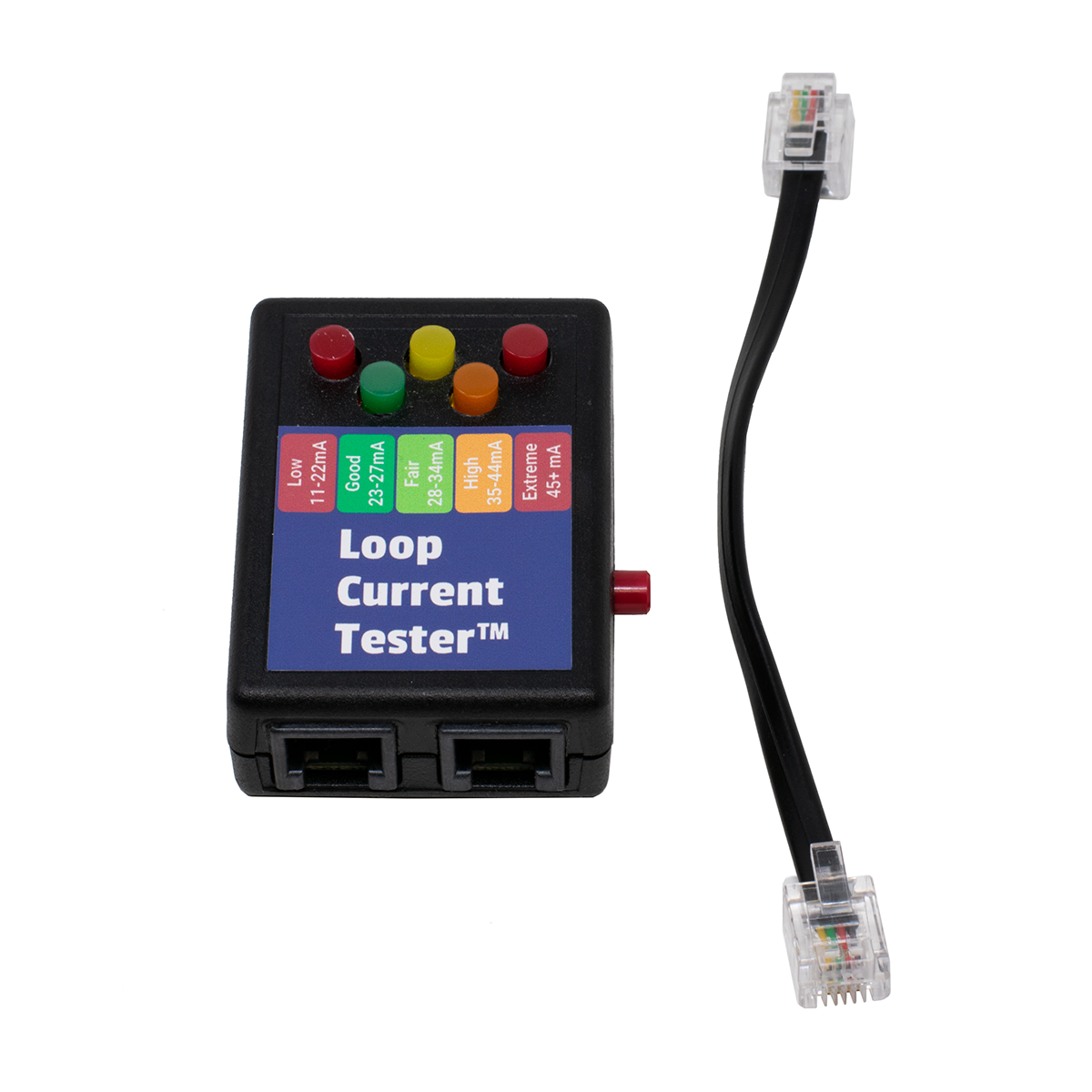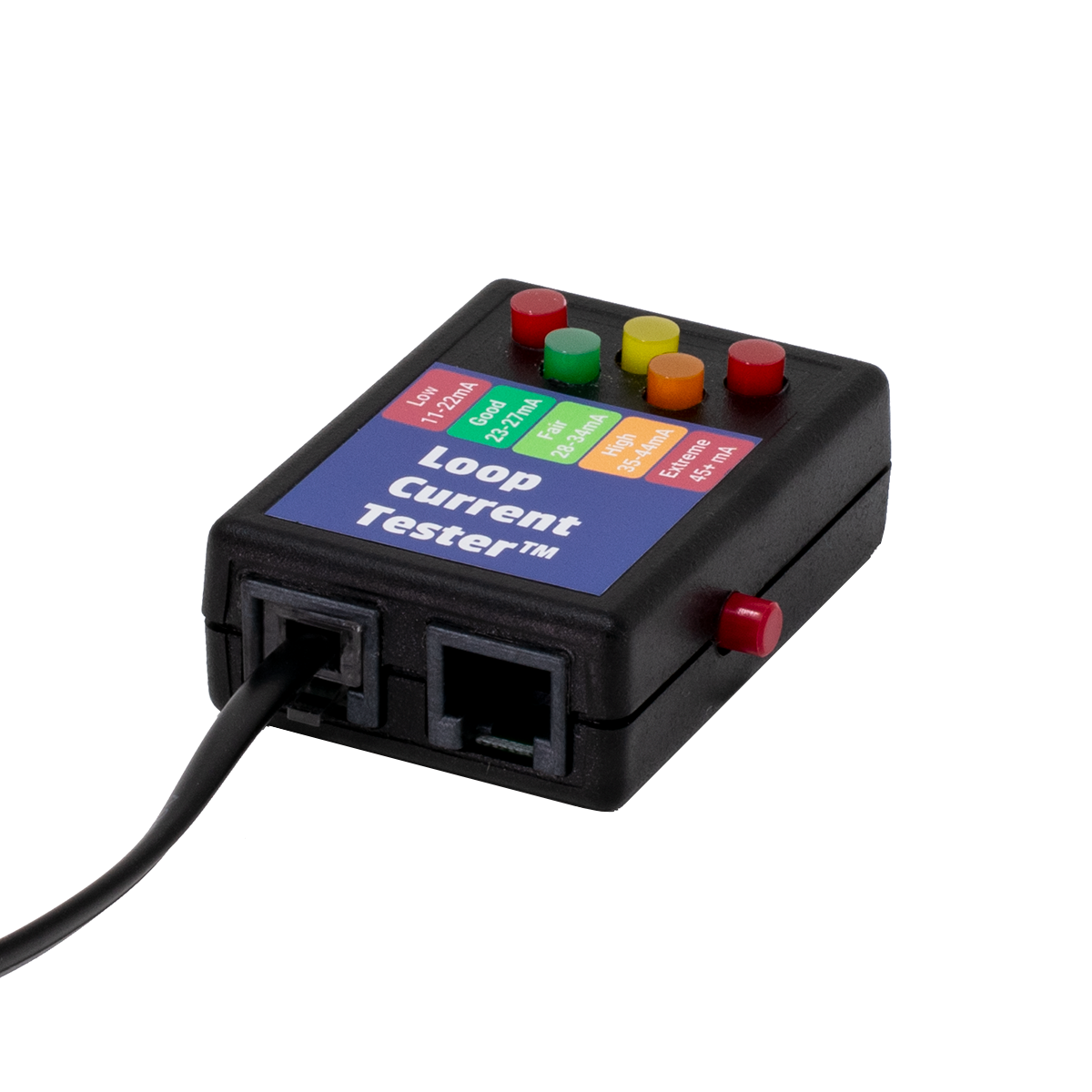 Tags